dallas car accident lawyers
Time is critical when a negligent driver injures you in a car wreck.  You need our team of Dallas car accident lawyers from our firm on your side immediately.
We Are Ready To Start Fighting For Your Compensation
Please fill out the form and we will get back to you shortly.
Dallas Car Accident Lawyers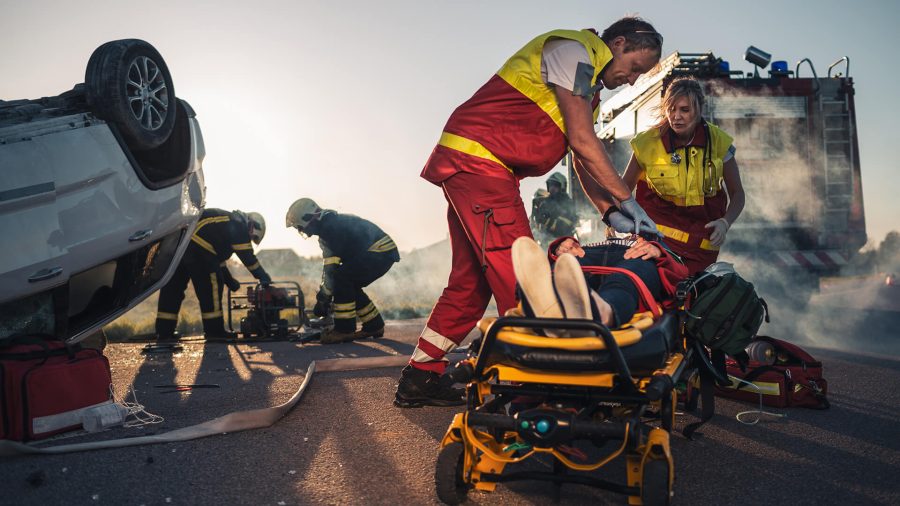 Our commitment is improving lives
A Dallas car accident lawyers represent people injured in car accidents. When a car wreck occurs, people's lives are changed forever.  A car accident leaves people with large medical bills, painful injuries, lost wages, and so on.
A car accident does not happen out of thin air.  A car accident occurs when a negligent driver violates safety rules. The negligence can arise from texting while driving, driving while drinking, speeding, reckless driving, failing to stop, tailgating, and the list goes on. Otherwise, cars and trucks usually are safe methods of roaming around town, taking long trips, or commuting to work until they're not.
Car accident victims or their families want swift justice. In most cases, justice will require that they hire a legal team to fight for them. Our Dallas car accident lawyers  fight hard whether the car accident is minor, which we call a MIST claim or a major accident. People recognize our attorneys as outstanding personal injury lawyers. We're dedicated to fighting even when our clients lack the emotional strength to battle stingy insurance companies.
Our Dallas Car Accident Lawyers Get No Fees Until We Win
You will not owe us any money unless we collect money for your injuries. We call this a contingency fee. Again, this means the fee is contingent or dependent on whether we get money for your injuries through a settlement or trial verdict.
Our office awaits your call if a negligent driver has caused you injuries and you wish to hold him accountable. One of our Dallas car accident lawyers will gladly give you a free consultation. You'll not pay one dime for the consultation.
Our Dallas car wreck lawyers handle many car wreck cases.  Our goal is to get our clients the best compensation fast. And we do not take "no" from stingy and tight-fisted insurance companies.  We will take cases to trial if insurance companies refuse to compensate our clients adequately.
Don't Fight The Insurance Company Alone
Why should you, the victim of someone's negligence, not get the compensation you deserve?  You did not cause the car accident and should not have to pay one penny out of your pocket or insurance policy.  However, do not fight the insurance companies yourself.  You are no match for their adjusters, attorneys, experts, and so forth. They are very skilled at keeping your compensation low.  Let our Dallas car accident attorneys fight for you.
Don't sign any papers or give any statements
Most important, sign no papers that the insurance company's adjuster asks you to sign. You may be signing away precious rights. Also, don't give the adjusters any statements. Hire one of our Dallas car accident lawyers immediately.
We get you money for the accident
We have only one goal if you retain our firm, and that's getting the money you deserve swiftly. We're not trying to win new friends, nor please stingy insurance companies. Insurance companies make billions every year in premiums to cover accidents. Yet they never willingly do the right thing for the victims of their insured drivers.
As a well-respected personal injury firm, we've helped numerous clients seek and secure financial relief to cover medical bills, personal income losses, and pain and suffering if a negligent driver injures them. Again, we don't collect one penny from our clients until a settlement check or jury verdict is secured. This contingency fee approach means we pay the upfront costs of litigation, expert witnesses, and staff. Then we get reimbursed later from the compensation we get for you. This means you spend NO upfront cost.
We go hard for our clients
Rarely will one find Dallas car accident lawyers that go harder than one of our accident lawyers. We hate the games insurance companies play. We will not stop until we hear them say, ok, we will pay. Notice the bars?
Our Dallas Car Accident Lawyers Will Work Hard To Prove Your Case
Texas laws specify what proof a victim must show in car accidents. Here's a summary of those requirements:
First, we must prove the law requires every driver to drive his vehicle safely. This first element is easy to prove since Texas law requires all drivers to drive safely.
Second, we must prove the negligent driver didn't drive his vehicle safely. Perhaps he was speeding, distracted, driving while intoxicated, or something else, as mentioned above. This means you must try to take pictures, get witness names, call the police, make no statements at the accident scene or to medical providers, and so forth.
Third, we prove the other driver's unsafe driving caused your accident. In other words, except for the driver's unsafe driving, the accident would not have happened.
Last, we must prove the accident caused your damages. The most common losses or damages are pain and suffering, mental anguish, expensive medical bills, lost wages, and others.
We can win the case once we have the evidence to prove the four elements above. Then we'll either negotiate your settlement or take your case to trial. Due to the high costs of litigation, many insurers choose settlements before the trial phase.
According to the National Highway Traffic Safety Administration (NHTSA), there were 36,096 fatalities in motor vehicle traffic crashes in 2019.  Many more car accidents resulted in severe and non-serious injuries. Regardless of the severity of the accident, victims of negligent drivers deserve compensation.
Commercial trucks, rideshare cars and trucks, and everyday passenger cars and trucks are frequently distracted by technology. This is a growing cause of many wrecks. Additionally, many Texas drivers rush to arrive at work, causing them to speed and drive recklessly. Still, others drive while under the influence of alcohol or drugs. It's horrifying to know such unsafe driving is occurring on our roads and highways. Whatever the negligence, we hold them accountable.
Hopefully, the negligent driver had insurance when he caused the accident. Unfortunately, some drivers do not have insurance or lack enough insurance in their policy when they cause accidents.  Victims in these cases may have trouble getting compensation.  We have lots of experience finding other avenues to get our clients compensated when the other driver has no insurance.
If you are the victim of another person's negligent driving, we will fight to get you a rental car if needed. Maybe your insurance company will cover the upfront cost of a rental car and expect compensation later from your settlement.
Car Accidents Are Bad For Everyone
Nothing is good about car wrecks. Nobody wins. Even after our Dallas car wreck lawyers secure favorable settlements for our clients, there are no real winners. Something is lost on both sides of the wreck. That's why we advocate for safe driving to avoid accidents.
We fight tight fisted insurance companies
These Goliath companies delay, deny, and discredit the injuries of the people their insured hurt. However, like David against Goliath, we don't back down. Justice is on our side. We use cutting edge courtroom technology and employ the best experts to give our attorneys strategic advantages to win tough cases. Essentially, we improve lives through incomparable litigation.
No fees until we win your case
Our fee depends on what we are able to produce for you in settlement or trial.
Testimonial From A Former Client
He is the best attorney I've ever had and I really mean this. I want to thank you Mr. Corbett for everything you've done for me,
Testimonial From A Former Client
Ms Chloe and her father represented my son and she's very involved, and professional. I give her a 10, thanks ms Chloe.