Dallas Car Wreck Lawyer
AugustusGetsJustice.com
Dallas car wreck lawyer Augustus Corbett loves the Bible story of David and Goliath.  That's because, in many of his cases, he is like David courageously and tenaciously fighting Goliath, which are the powerful insurance companies.  Also, like David, he defeats Goliath in most of his cases. His passion for getting victory and justice for his clients makes him a much sought after Dallas car wreck attorney throughout DFW. Mr. Corbett has represented countless accident victims throughout Texas and North America for the last ten years.
Mr. Corbett is also a proud US Navy veteran.  After the Navy, he enrolled at North Carolina A&T State University where he earned a B.S. degree in chemistry.  His first job out of college was a research chemist where he mastered the skills of researching, analyzing and simplifying a set of complex facts. These skills are proving to be invaluable in the practice of law.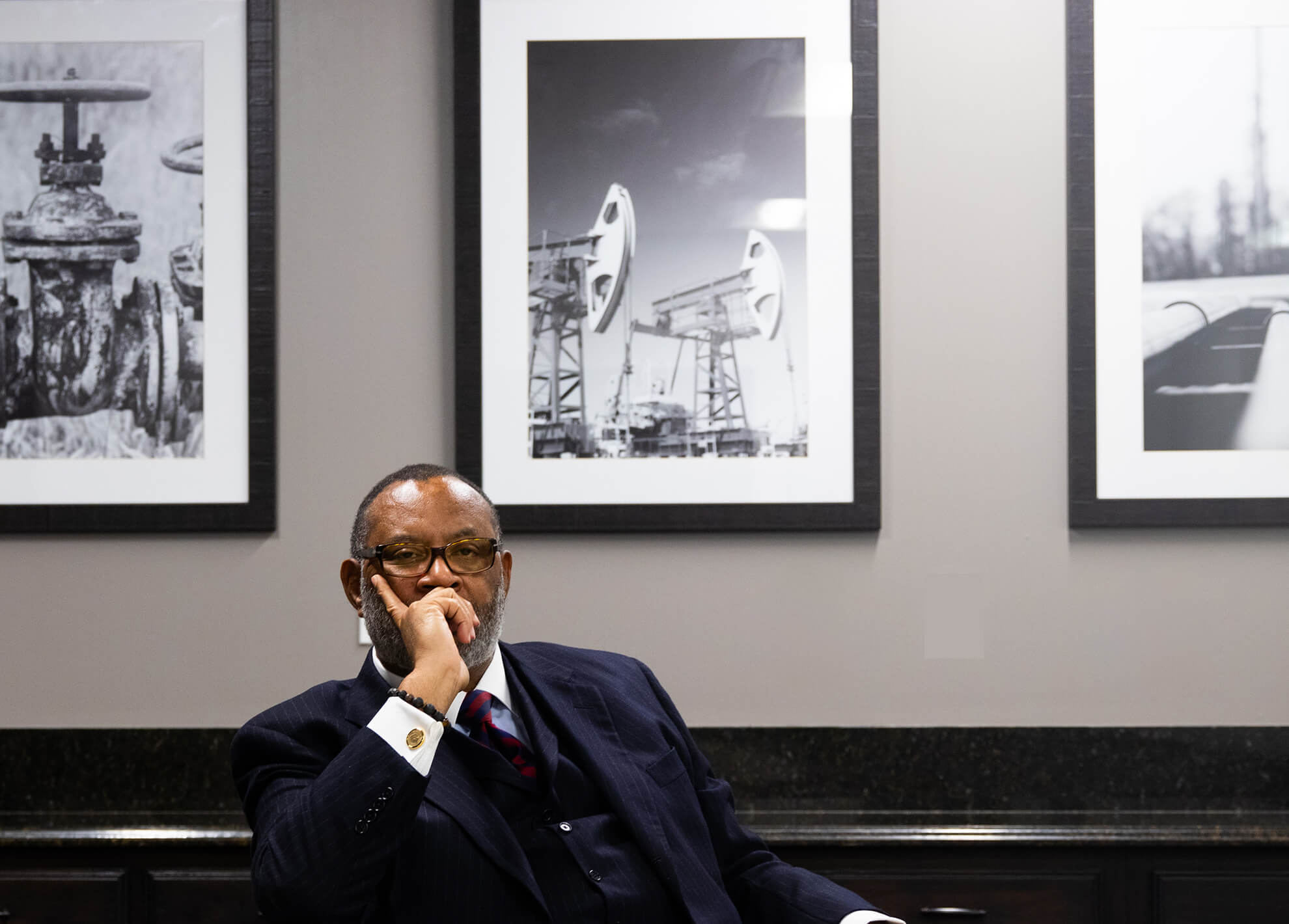 Mr. Corbett is also an ordained minister who is continually honing his persuasive and story-telling skills. These oratory skills help him immensely to connect with juries, so they can feel and understand his theory of the case, sincerity, and care for his clients.  The multifaceted training and skills that Mr. Corbett has acquired help him get positive results for his clients. However, he tells everyone that hard work and thorough preparation, more than anything else, are the master keys to successfully representing people in personal injury and criminal trials and/or settlement negotiations throughout Texas and North America.
Mr. Corbett attended Regent University School of Law in Virginia Beach, VA.  At Regent Law, he was elected president of the school's chapter of the Black Law Student Association.  He also won third place out of two hundred students in the appellate advocacy competition at Regent Law.  His highest honor at Regent Law was being asked by the dean of Regent law to sit on the dean's advisory panel with other students, faculty, and professors. However, Mr. Corbett later transferred to NCCU School of Law in Durham, NC where he graduated in 2004.
Mr. Corbett has served on the board of directors for several organizations including Habitat for Humanity and Bethany Adoption Services.  He also founded the National Black Parents Association and T.U.R.N., which are nonprofit organizations committed to empowering at-risk families, schools and communities.  Finally, he's the founder and senior pastor of Saltmakers Church, a nondenominational church in Dallas, Texas.  He has been married to Antonia Corbett for 30 years.  They have two children, Chloe, a licensed attorney and Caleb who is a financial analyst.
Professional Credentials:
Admitted, Texas Supreme Court
Admitted, U.S. District Court, Northern District of Texas
Member, State Bar of Texas
Member, Christian Legal Society
Licensed Mediator