Dallas Personal Injury Lawyers
We can get justice for your family
A Dallas personal injury lawyer represents the families of people who were injured or killed by the negligence of other people.  For wrongful death cases, the personal injury lawyer seeks to recover monetary damages for the family of the victim. The family sues on its own behalf and stands in the shoes of the victim who's not living to assert his own claims.
Accidental death is inevitable. In fact, according to the Centers For Disease Control and Prevention, unintentional injuries, the fourth leading cause of death in 2020 and 2021, increased from 200,955 in 2020 to 219,487 in 2021. These are wrongful deaths if they occurred because of the wrongful acts, neglect, negligence, carelessness, and unskillfulness of another person. Specifically, wrongful deaths arise from car accidents, 18-wheeler accidents, work-related accidents, defective products, medical malpractice, nursing home negligence, and many more scenarios.
Wrongful death differs from homicide in that wrongful death lawsuits are brought in civil court by a personal injury lawyer. Whereas homicide cases are brought in criminal cases by the district attorney. A criminal defendant can face a wrongful death lawsuit in addition to a criminal homicide case.
Depending on the law of the state where the death occurred, wrongful death lawsuits can be brought by a decedent's former spouse, parents, children, or in some states, anyone appointed the decedent's personal representative. Our Dallas personal injury lawyer can help you recover damages if a member of your family was killed wrongfully.
Causes of wrongful deaths
Many accidental deaths occur in vehicles. For example, according to the National Highway Traffic Safety Administration, 20,175 people died in motor vehicle traffic crashes in the first half of 2022. Many deaths occur because of negligent drivers. The drivers could've been speeding, distracted, intoxicated, or some other type of negligence.
Another huge source of wrongful deaths is medical malpractice. The John Hopkins university released the following data:
·      10 percent of all U.S. deaths are now due to medical error.
·      Third highest cause of death in the U.S. is medical error.
·      Medical errors are an under-recognized cause of death.
Hopkins' experts opined that as many as 250,000 die each year from medical errors. This could be due to doctor's negligence, hospital negligence, birth injuries, and many other ways. Whatever the cause, families of these victims deserve justice.
Workplace deaths are another source of wrongful deaths. The Occupational Safety And Health Administration (OSHA) reported 4,764 workers died on the job in 2020. Workers' compensation laws cover many workplace deaths. Our firm accepts very few workers' compensation related cases.
Government employees especially law enforcement officers cause some wrongful deaths each year. For example, cops cause many wrongful deaths due to excessive force. Additionally, corrections officers and jail bailiffs also cause many wrongful deaths due to excessive force. These deaths arise from shootings, choking, knee compressions, and other deadly force techniques. Often, these deaths are unjustified.
A wrongful death lawsuit seeks to obtain compensation for the family from the death of the loved one.  Damages typically include medical and funeral expenses, loss of companionship, loss of inheritance, mental anguish and other damages. In some cases, punitive damages are available when there is gross negligence. 
Every state has pre-determined how much time a wrongful death lawsuit must be filed following the death of a person.  This time limit is called the statute of limitations.  The lawsuit cannot be filed after this amount of time has elapsed. For example, in Texas, a wrongful death lawsuit must be filed within two years of the person's death. § 16.003(b) of the Texas Civil Practice and Remedies Code. 
Call Us Today
(469) 726-2626
Your family deserves justice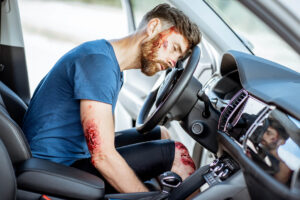 What Is A Stowers Demand Navigating through the intricacies of a car accident case can be a daunting task. Amid the array of legal procedures and terms, one concept that frequently arises is the "Stowers Demand." But what does this term mean, and how can it influence the outcome of a car accident case? Let's
Read More »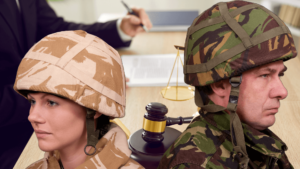 Thank you for your or Your Spouse's Military service Understanding the intricacies of military divorces in Texas can be quite a task, considering that they bring to the table a unique set of legal considerations distinct from regular civilian divorces. The situation becomes further complex when either spouse serves in the military or is a
Read More »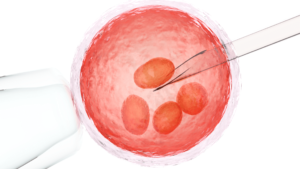 Are Embryos property or life In Texas, the status of frozen embryos has traditionally been property, and their use and disposition have primarily been guided by agreements made with the fertility clinic. These contractual agreements have played a significant role in determining the fate of the embryos, especially in cases of divorce or separation. But
Read More »