COVID-19 has dramatically changed the way we interact with each other. A worldwide quarantine that lasted for several months altered the trajectory of societal communication. This deadly infection affected every corner of our society – the medical system, educational system, public health system, social interactions, and more.

But no system shows the effects of COVID-19 more than the legal system. In Texas, there have been numerous changes in both the civil and criminal legal systems. The legal system is slow and hard to change. So, when an unforeseen pandemic occurs, a wrench is thrown into the system. Thankfully, technology has allowed the legal system to move into the 21st century.

Zoom Video Communications, Inc. ("ZOOM") is a company based out of California. Zoom created cloud-based software to use videoconferencing and online chat services for its subscribers. It was built in 2011 by a tech guy named Eric Yuan. It was relatively popular in the early 2010s. But in 2020, due to COVID-19 quarantine measures, it became one of the hottest and most essential tech companies, especially in the United States.

Brief History Of Zoom Court Hearings
Before zoom, courts conducted nearly all court appearances and court hearings in person at the courthouse. They were also required to be open to the public. The parties and their attorneys involved in the legal matter had to appear in person and stand before a judge. If someone wanted to make an argument in front of a judge, formally accept a plea bargain deal, or ask for custody of your children, you had to do all it at the physical courthouse.
But COVID-19 quarantine changed this. The government mandated that everyone stay inside, but how did that affect our legal rights? Inmates in jail, parents seeking custody of their children, or car accident victims suing at-fault parties all have legal rights. If courts shut down, people could lose these rights, which could be devastating. So courts turned to virtual technology.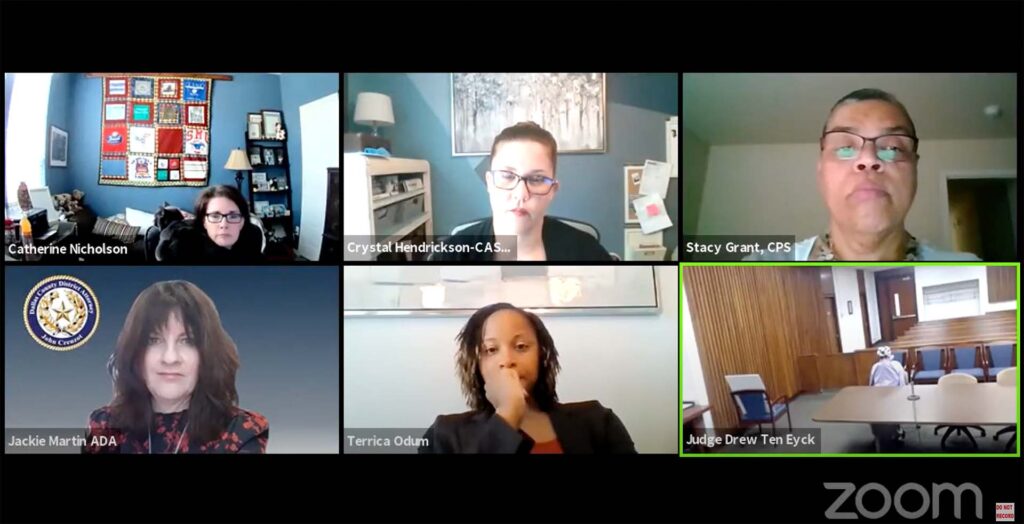 What Is A Zoom Court Hearing
Zoom hearings are court hearings that courts conduct virtually through Zoom. Judges appear on Zoom either in their courtroom or other places, and all the parties appear via the virtual link.  
Texas has provided Judges the ability to stream court proceedings via Zoom and YouTube. The Texas Constitution requires that all courts maintain access to the public. This public access is now done virtually via Zoom and YouTube.
Since early 2020, attorneys at Corbett & Corbett have conducted numerous hearings via zoom. They have tried custody hearings, plea hearings, motion hearings, and entire criminal trials, all via zoom.  
Tips For A Successful Zoom Hearing
As the COVID-19 pandemic rages on, if you have a legal matter in 2021, the Judge will likely conduct it via zoom. Here are tips to help make your zoom hearing go smoother: